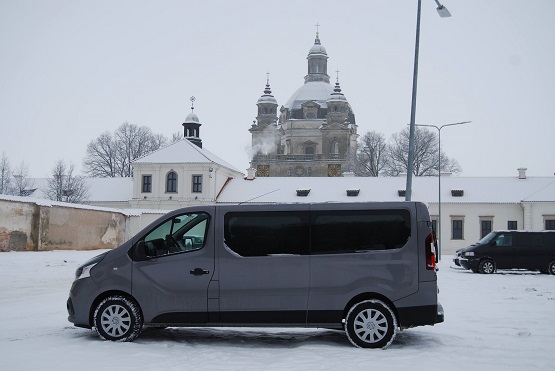 TRASNSFER4YOU
We carry a group of passengers with a minibus (8 seats + 1 driver) and a car (4 seats +1 driver) on various occasions (weddings, christenings, birthdays, homesteads, hotels, sports events, exhibitions, spa centers, business events, conferences, water parks, farmsteads, sightseeing tours, airports, seaports, etc.) on your chosen routes in Lithuania (Kaunas airport, Vilnius airport, Palanga airport) and in Europe ( Poland – Warsaw, Warsaw Airports: Frederic Chopin Airport, Modlin Airport, Gdansk Airport, Latvia – Riga, Riga, Estonia – Tallinn, Czech Republic – Praha, Brno Airport etc.).
Private employees transportation and meeting at the airports in Lithuania and abroad at convenient time.
Passengers are covered by insurance. Agreed costs.
CONTACT US

OUR MISSION
SAFETY

The most important thing for us is the Customer, so we can ensure that you will reach your destination...

COMFORT

Our minibuses are fully adapted for long journeys, ensuring full convenience throughout the trip!

PUNCTUALITY

Our experienced drivers will not allow you to miss an event or a plane, so you can rely on...